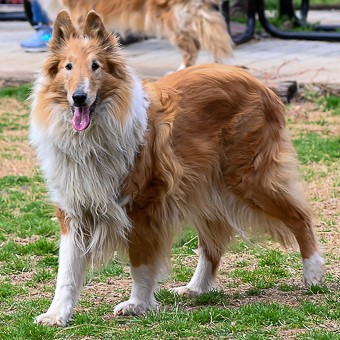 3/20/21: I have been used as a breeder dog and at 12 years old no longer wanted. My coat is matted, dirty and I am in heat. Did you know there is no menopause for dogs and we continue to have heat cycles all our life. I am in pretty good shape and have no problem doing stairs. I am housetrained and would love a soft dog bed to lay on. I get along fine with the other dogs and don't even mind the cats. I sure would like to have a real home with someone to love me.
The rescue would like to find me a permanent foster home to live out my days. This is where the rescue pays for all approved medical cost so all you have to do is love and take care of me.
Thank you Susan Veld and Landee Roth for helping with my medical cost.
Thank you Deborah Brown for helping with my medical needs.