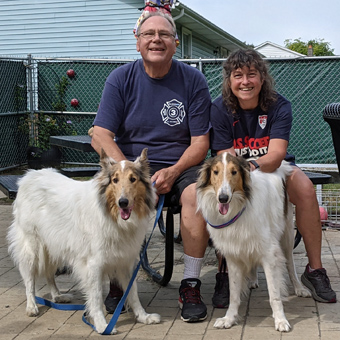 10/14/21: Joining the Perkuhn Family today and this is my new pal Buster. People will think we are brothers but he is a bit older than me. It sure was a long trip to my new home but I was quite and slept most of the way. I'm exploring the house and yard getting to know my place in the family. Thanks everyone that helped me to find this great home.
9/28/21: Howdy folks, I'm a 9 month old collie fellow and about 50 pounds. I will be going this week for that neuter thing and not looking forward to that. I am house trained, crate trained and pretty good on the leash. Right now I am a little confused and a bit shy. My evaluation is in progress while the rescue folks are getting to know me.
Thank you Catherine Peacock for donating to help with my medical needs.