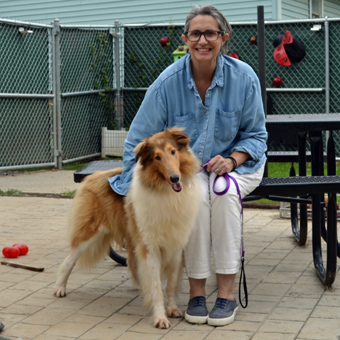 8/20/20: Finally after being spay and having a benign mammary tumor removed I am headed to my new home with Kriss. She is going to take me to school where I will learn the basic manners. Kriss likes a girl with personality so we are going to do just fine together.
8/2/20: I'm a 2 year old collie girl that just arrived today. My evaluation is in progress but we do know I need to gain some weight. Please check back to see my progress.
Thank you Lizabeth Meyer and Cheryl Rader for helping with my medical cost.