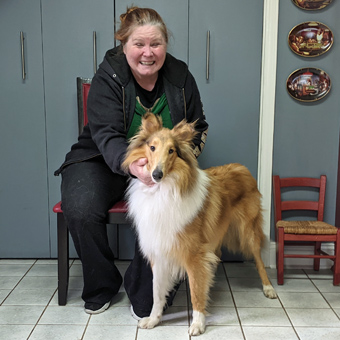 11/3/21: Enjoying my new home with Miss Laura. I have met the kitties and they just love me. We plan to go on many walks and will be attending obedience class. I'm getting so much love and attention which is just what I wanted.
10/17/21: Hi, I'm a 10 month that gets along great with the other dogs and don't mind the cats. I am crate trained and we are working on that housetraining thing. Tomorrow I am headed to the vet for my neuter which will help with the house manners. I'm pretty good on the leash and learning basic commands.
Thank you Shannon Burdick, Laura Kelly for helping with my medical needs.