This spot is dedicated to honoring the lives of our companions that are no longer with us. If you would like your forever friend add to the memorial please email us a picture with their name and a brief message. We do ask a $10 donation to help support our ongoing mission, uniting loving companions with their forever homes.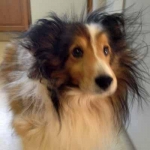 Chippy was the light of our household!! There has never been a happier dog than Chippy! In the mornings he greeted us at the kitchen gate chriping and waggin his little tail as fast as could be! That was Chippy...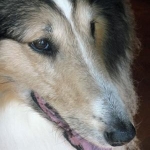 We adopted Fiona when she was 7.5 years old. Unfortunately, she was with us only for 14 months but we know that she will be in our memories forever. She was sweet dog with a lot of grace.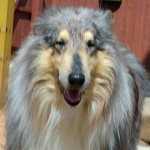 Jacob had a good year here at the collie rescue. We knew his time would not be long as he had many medical issues. He knew how much everyone loved him.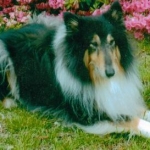 Charlotte was very much loved by the Guy's and had a wonderful home with them.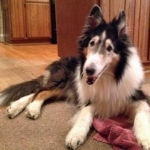 "Our Collie Rescue senior, Maddie, was both a sweet dog and a feisty girl. She brought all the Lamparters great joy and we loved having her as part of our family for three plus years. To all the Collie Rescue people...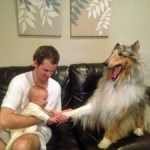 This is our beloved Darby, sweet beautiful boy just seven years old. He is now waiting at the bridge. The joy he brought to his family makes loosing him so much harder. He only got to be Amelia best friend for such...
I got Boone from the collie rescue last sept. 2012 and brought him down to Georgia. Ms Jean said he was a very sweet fellow and boy was she right! A very sweet and gentle soul he was. Everyone who met Boone loved...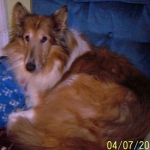 What an HONOR it was for Bob, Bobby and myself to have her grace our family.She was what a "TRUE LADY" is supposed to be...In every movement :Beauty, Grace and Love.. KNOW I really mean that..ALWAYS! Tally Haugen...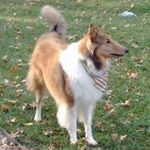 Tori, who's full name was "Victoria Anna Lynne Witul, the First (there shall never be a second)", was found on the side of the road in April 2002 already spayed with a collar on. Fortunately, she was turned into...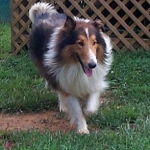 Deacon was adopted in 2005 by Richard Schivley and was very much loved and cared for. Deacon has been the poster boy at CRC for many years.