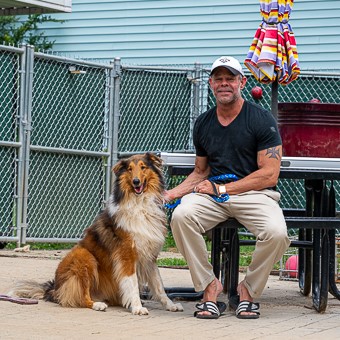 7/25/21: I'm joining the party life and moving to New Orleans with Gordon. We have a long trip home so we spent the night in a hotel which was pretty cool. I have been a perfect gentleman on the car ride. When we get home I will meet Tazz and sure he will like me. Gordon says next year I can be in the Mardi Gras Barkus Parade and get to wear a costume. I'm really looking forward to my new life.
7/2/21: Howdy folks, I am a 3 year old collie fellow in rescue because my person could no longer take care of me. We are working on learning commands and walking on the leash. I'm good with the other dogs and don't mind the cats. I have been to the vet, had a bath and a good brushing. You can see my before and after pictures. I was very good while they got all the mats out.
Thank you Marie Thomas for helping with my medical cost.