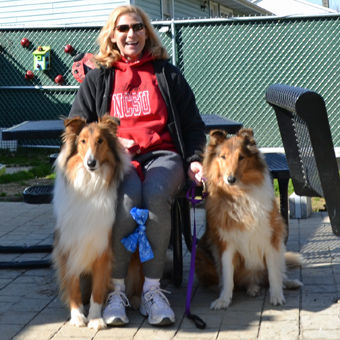 3/1/20: Well I have finally picked out my family. We hit it off right away and I will be joining Nelda and my new pal Beau. He really needed an older woman to teach him things and a play buddy. Beau let me know Nelda is a good mom and takes very good care of him. I think we are all going to do just fine together.
2/16/20: My folks had to move to an apartment. I didn't really care for being cooped up without my fenced yard and wasn't happy. They felt I would rather go to a new home where I could have more freedom. I am a seven year old collie girl at about 65 pounds. I am housetrained and crate trained but I don't need a crate. I walk nicely on the leash and fine in the car. I get along fine with most other dogs.
Thank you Susan Veld for helping with my medical needs.