December 15, 2012
November 16, 2012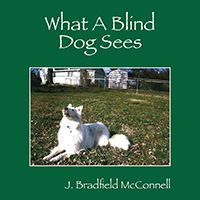 'What A Blind Dog Sees' is the story of our very own Jackson, a rough collie with special gifts.  Blind since birth, Jackson's perseverance will warm hearts young and old!
October 25, 2012
For 13 years, Mason guided over 1,200 CRC collies to their forever homes. He was leader and role model for them all and instinctively knew they were his to instruct, educate and send on to be cared for by those who would love them. Mason stays in our hearts forever though he plays now at the rainbow bridge. By filling Mason's jar, you can help collies continue down the path home!
Keep Mason's good works going by dropping your change into the Mason Jar.  When the jar is full just mail it to collie rescue or cash it in and send a check.  This way the jar can be used over and over.  Just click on the collie with the shopping cart to get yours today and start saving.
« Newer Posts
—
Older Posts »