4/24/10  Hello my name is Shay and I am about three years old.  I'm still a youngster learning not to jump up and keep four feet on the ground.  Some of us rescue collies haven't had the benefit of training or learning how to be a good family member.  These are all things I am learning now however housetraining and crate training was never a problem for me.  I was very skinny when I came here, you can still feel my bones and I am starting to put on weight.  At first I would gobble my food so fast just in case another might try to eat it and I am learning the food will not go away.  I love children if you have one.
5/23/10  Doing great here at the rescue.  So easy to train as I am very food motivated.  I weight about 50 pounds now.  Yesterday I had a spa treatment and was so good in the bath. I get along great with the others and ready for my new home.  I'm looking pretty great and here are a few new pictures.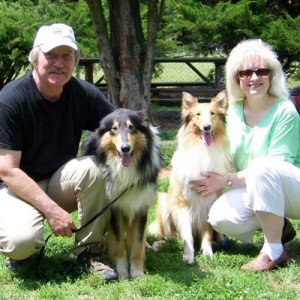 5/30/10  The picture of the bookends on the front page really paid off for the two of us.  The Ashby's decided they would like to have bookends so Durango and I went to our new home today.  This is really great for us and we do so enjoy playing together.  However to be honest we aren't very good at holding up books.
 Roger & Carla (mom & dad) had been living in Germany due to job requirements.  A year ago their beloved collie Duff passed away and knew when they returned to the states it would be time to help another. So they contacted the collie rescue about adoption, purchased us a house with a fenced yard and picked us up today.  They are going to have their hands full with us two youngsters and have already lined us up for obedience classes.  Thank you collie rescue folks for saving our lives.  Because of you our special day has come and we are going home.  Durango and Shay