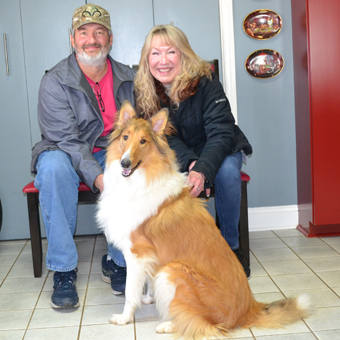 1/24/21: Will you just look at my great, new family and we are going to be very happy together. At my new home I have others to play with and they have already accepted me. I'm going to have a wonderful life with Elizabeth and William and thanks everyone that helped me to find them.
1/10/21: I'm a one year old collie girl at about 48 pounds. I get along fine with the other dogs and don't mind the cat. I am a bit of a nervous girl and pretty much always moving. I will need the company of another dog to help me get out energy and show me the things I need to learn. I am housetrained but need to go out first thing in the morning and before bed. I'm good on the leash and on car rides. I need a person that will be patient and understanding with me.
Thank you Shannon Burdick for donating to help with my medical needs.