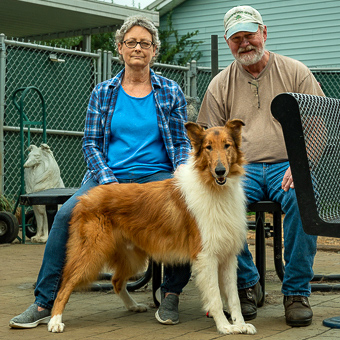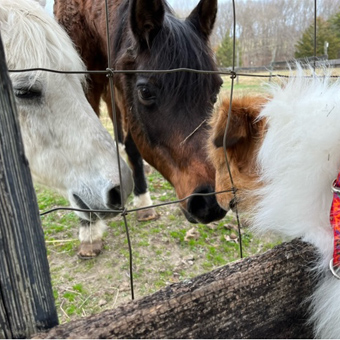 1/1/22: I am happy to be the first adoption of 2022. I am starting off the new year with my new family Jill and Carl. Once home I met my new sister Skye and all the critters on the farm. Looks like I'm going to fit in perfectly here and thanks everyone that helped me to find the Joyce Family.
12/26/21: The vet is guessing I am between 4 and 5 years old and I am about 50 pounds. I was picked up by the animal control as a stray and nobody came to claim me thank goodness. Since coming to the rescue I have been neutered and heartworm treated. My coat wasn't in very good shape but is starting to grow out now. I have a lot of personality, one of the happiest guys you will ever meet and absolutely love life. I am housetrained, crate trained but don't really need it. I am great on leash walking and enjoy a good game of fetch. I'm good with all the ladies and most males if they aren't to bossy. Also good with those cats and they don't bother me at all.
Thank you Joanne Cowulich and Shannon Burdick for helping with my medical needs.