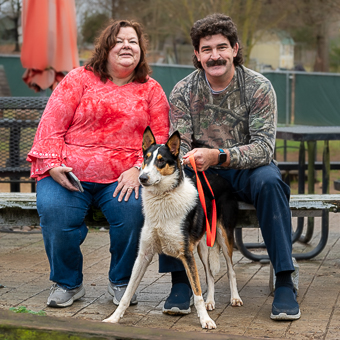 12/3/22: The Scott's came to take me home today and I am looking forward to my new life with them. We have three girl dogs in our family so I will have others to play with. There are so many new things to learn about and experience. I'm looking forward to learning about the good life.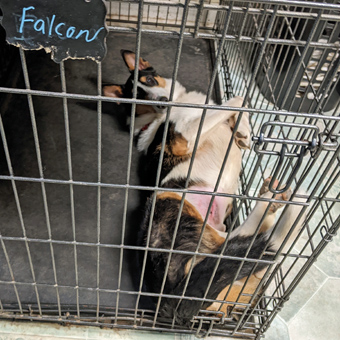 11/20/22: So much has happened with me being neutered and learning new things. I have learned crate training and doing great with the housetraining. I'm good on the leash in the backyard. Going out front scares me with all the cars going by and then there are those cats that are scary. I'm great with the other dogs, enjoying romping and playing. I'm the clown here laying on my back to sleep and I making funny sounds.
Two year old male from IL. Evaluation in progress.