1/14/23: I have settled right in here at the Low's home and so glad to have a family again. Mom and I run and play in the yard and then I have a nice nap on dad's lap. This is just the home I was looking for and the perfect one for me.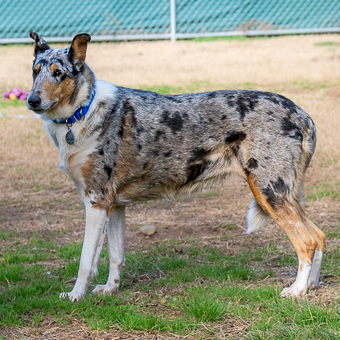 12/18/22: I am a 3 ½ year old smooth, blue merle collie girl at about 50 pounds. Before my person passed away, I was very much loved and well taken care of. I am a little confused right now and unsure about what is happening. I am housetrained , crate trained and ride well in the car. I'm pretty good on the leash and enjoy going for walks.
Thank you Lynn Hoffman, Kendy Cochran and Shelia Sloan for helping with my medical cost.