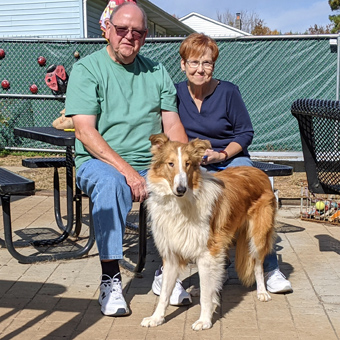 11/11/21: It was a long ride to my new home with the Powell's and I slept most of the way. I am their second adoption from CRC and know I will be in the best of hands. I will get so much attention and all the petting I want. Thanks everyone that helped me on my journey to find this great home with Jean and Willard.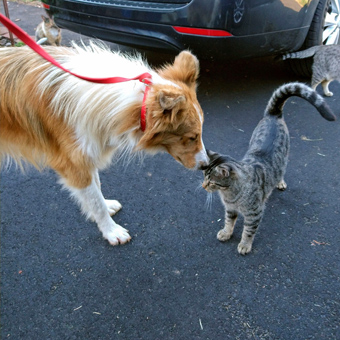 10/24/21: I have been to the vet for a bath, vaccinations and neuter. I'm an easy going kind of guy with good house manners. I have learned to walk on the leash and do some basic commands. I get along with all dogs and you can see I like the kitties.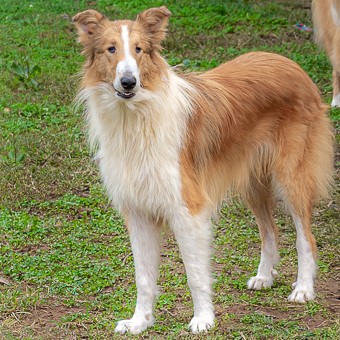 10/12/21: I'm a ten month old fellow at about 50 pounds. I have lived outside most of my life and not had much attention. However I am coming around really quick and learning that crate training thing. I get along with the other dogs but haven't been tested with the cat. I'm headed to the vet today for a bath and my neuter.
Thank you Susan Veld for helping with my medical cost.