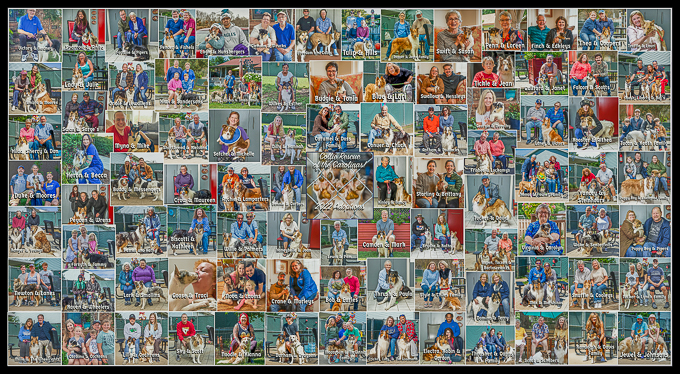 With your help and support, we were able to find forever homes for 93 collies in 2022. From youngsters entering the world for the first time to seniors waiting for that special someone to make the rest of their life the best it can be, It certainly turned out to be a very busy year for us all.
With the gracious help of our volunteers and the support of everyone in this group, we were able to welcome The College Kids and the Illinois puppies into the world. We helped entire groups of collies such as The Cookies and the Illinois Fifteen come to the rescue from less than ideal situations. They certainly touched our lives dearly.
Our volunteers sacrificed their time over and over to transport many collies to the rescue and do whatever was needed to be done. This Facebook Group has gone above and beyond in supporting CRC with whatever was needed, whenever it was needed. You never failed us and that is so greatly appreciated.
So, I close with giving you my traditional year-end gift of a collage showing all adoptions you helped make happen in 2022.