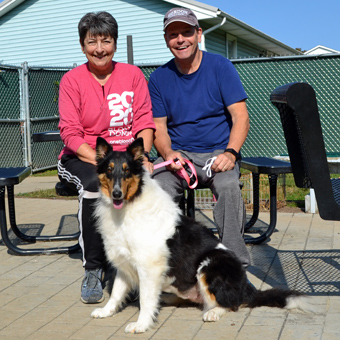 10/22/20: Well I have found my new home with the Smith's. We are going for walks every day and I am enjoying the good life. Wayne & Jill tell me I will never be an outside dog again.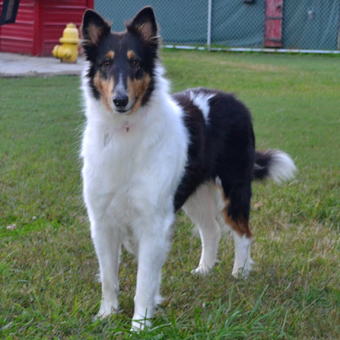 10/4/20: Well I have had a bath, was spay, had a hernia repair and a small mammary tumor removed. Thank goodness that tumor was benign and now that I have been spay should not have anymore. I think I'm looking pretty good after my bath and the brushing. I'm getting along great with the other dogs and cats are ok.
9/21/20: I am a four year old and 60 pound collie girl. After the newness wore off my people put me in the backyard to live. Finally they decided to move but my coat was so full of burs that a lot of them had to be cut out. I have good house manners and am crate trained but don't really need it. I can be a little shy until I get to know you. I'm good with the other dogs and the cat is ok with me. I like to cut up with that puppy. I'm going next week for my spay and a hernia repair.