12/2/22: My turn to go home and I'm joining the Wheeler Family. They realize it will take me a bit to settle in and my new pals Echo and Poppy will help me to adjust. Can you believe they have dog TV and I love watching it. I was the first one in the bus for the trip to NC and I just knew there was a better life ahead. Thanks everyone that helped me to find this great family.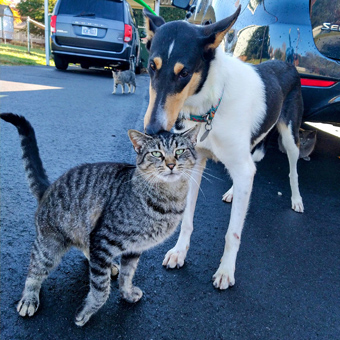 11/20/22: I just love these kitties and they sure do love me. I'm doing great here at the rescue and learning so many things. Getting over my shyness which is something that just take time and love.
10/24/22: I'm a fun puppy girl at about 40 pounds. I'm not going to be a big girl and a great size for someone. Being a smooth collie my coat doesn't mat and grooming is so much easier. I have learned how to walk on the leash, doing well with the housetraining and love going in my crate for a treat. I get along great with the other dogs and don't mind those cats either.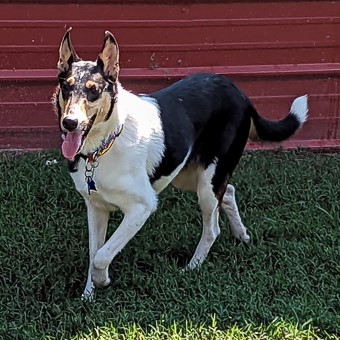 Qne year old female from IL with evaluation in progress.
Thank you Melba Halley for helping with my medical needs.