11/16/22: Althea is taking me home and will teach me to enjoy the good life. We have a nice, quiet home and I found my safe spot right away. This is my new pal Willow, she is about me age and I am learning so much from her. It will take time but I know I can overcome being scared given time. Finding this great home was worth that long trip to NC. Thanks everyone that helped to make this possible for me.
10/24/22: What a difference a bath, brushing and some love can make. I look and feel like a different dog. I'm still a bit on the shy side and we are working on that. I am gaining trust every day and it will just take time.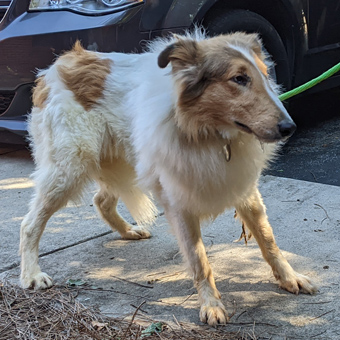 Three year old male from IL with evaluation in progress.
Thank you Samantha Falewee for helping with my medical cost.
Thank you Thomas McFall for helping with my medical needs.