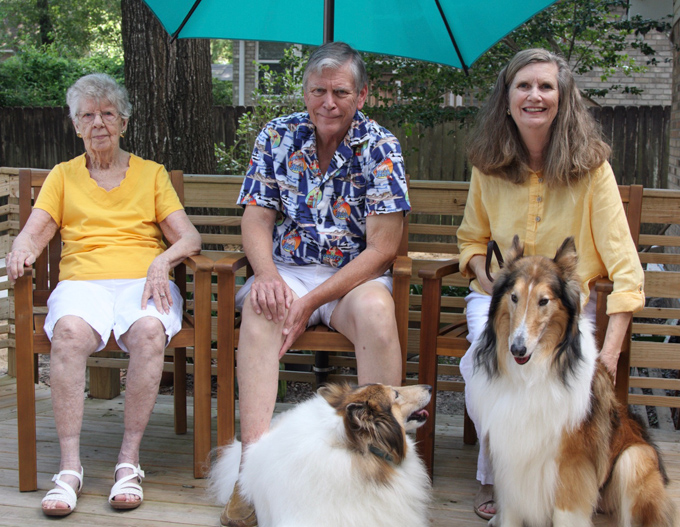 6/25/22: Here I am with my new family, The Shober's. Please meet my ny new sister Addy, my 95 year old Grandmother and my new parents Walt and Cindy. Grandmother likes to knit and I help by picking up the knitting bag. We have been going for walks together then I chase the squirrels in the yard. In the house I enjoy watching the TV. Thanks to the folks that helped me to get such a great forever home.
5/28/22: Scout here and I am an 8 year old collie fellow at about ? pounds. I am actually Frisbee's dad and we are here because our people no longer wanted us. I'm a great guy, housetrained, like other dogs and the cats, great on the leash and a good family member. I will be going to the vet soon for my neuter and checkup.
Thank you Elizabeth Holpuch and Barbara Shoaf for helping with the cost of my medical needs.