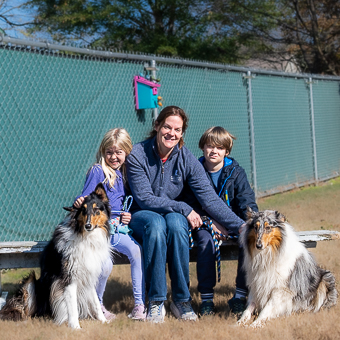 11/19/22: I'm joining the Capp Family today and learning all about children. So far I think they are great and will help me get over my shyness. Willow, my collie friend will also help and she is letting me know what a great home I have found. It is scary at first but I know I can learn to accept the good life. Thanks to the folks that helped all of us IL collies find a forever home.
10/23/22: I have been to the groomer for a bath and a good brushing. I am learning about being in the house but still a little shy with people. Doing well with the leash walking and learning basic commands. Fine with the other dogs and the cats also.
One year old male from IL. Evaluation in progress.