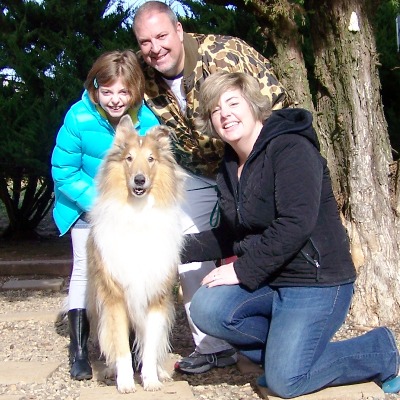 1/1/12:  Toby starts off the new year as our first adoption and it is a special one.  The Blackman's had contacted the rescue they were ready to add another collie to their family.  When I came in from the shelter picked up as a stray they knew I was the one for them.  Therefore I never made it to the available page on the website.  I know all my commands, neutered, heartworm negative with an outstanding personality.  There is no doubt I had been very much loved and card for.  The Blackman's took me home and you can see how proud I am by my picture.
Now you are probably wondering why my adoption is so special.  It was back in 2009 about this same time of year when the Blackman's adopted Scarlett.  She was obedience trained and a therapy dog.  The rescue knew she would be a great fit for the Blackman's so Scarlett never made it to the website either.   It was a special Christmas for my new family and the rescue folks delivered her on Christmas day with a big red bow.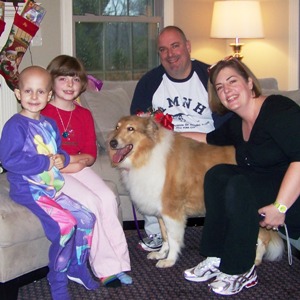 Sadly little Lilly lost her battle with cancer this year and I will not get to meet her in person.  However her spirit is here in the hearts of the ones that loved her so I will know her through them.