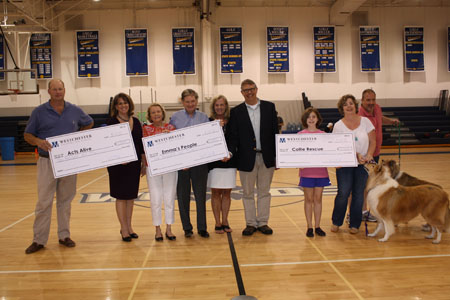 Westchester Country Day School donated $1,000 each to three local charities, the culmination of a school-wide change collection drive to honor three people close to the school who lost their lives this year.
The "Change-for-Change" drive benefitted Acts Alive, a youth outreach program at First Baptist Church in Lexington, in memory of Zachary "Z" Grier, Class of 2010; Emma's People, a book collection project at Oak Hill Elementary School in memory of Emma Thomas, Class of 2012; and the Collie Rescue of the Carolinas in memory of Lily Blackman, Class of 2011.
The school-wide change drive was part of the C.A.R.E.S. (Compassion, Acceptance, Responsibility, Environment, Service) Crew program at the school, which is a service learning program with the goal of building K – 12 community and participating in community service opportunities. The entire school gathered on May 17 to count the change, recognize the recipients, then participated in games and water activities at a K-12 field day.
"We called this gathering a 'field day with purpose,'" said Head of School Cobb Atkinson. "The most important work we do at Westchester Country Day School is to teach our students the importance of giving back to others. Today, our school family remembered Lily, Emma, and Z, and empowered these three organizations to continue the legacy of selfless service that the three of them have left for us all."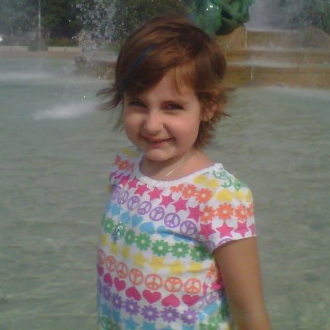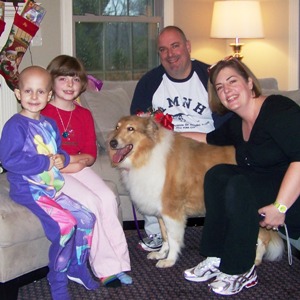 12/25/2009:  An amazing chain of events brought about this Christmas Miracle.  Back in October a family contacted rescue about taking in their collie, Scarlett.    During this time they were trying their best to keep her however the husband works out of town and the wife is expecting their second child.  Friday the 18th of December they decided it was time to bring Scarlett and let her find a new home.  I was assured Scarlett was a special girl and also a certified therapy dog.  At the time I didn't give it much thought about their finally making this decision.  That was until after placing Scarlett's picture on the internet and thirty minutes later an application came in form the Blackman family.  They have two daughters, Anna eight and Lilly five.  As I read over the application the tears started to pour and knew God's hand was truly at work again.  You see Lilly is neutrapenic (low immune system post chemotherapy) right now and here is Scarlett looking for a job where she can use her skills.  ThisChristmas dayCindy and I had the privilege of delivering Scarlett to her new home.  She had presents under the tree from Santa and two little girls received the best gift ever, their very own collie.  We were so lucky to play apart in thisChristmas Miracle.
2011:  Sadly Lilly lost the battle with cancer in 2011 however her love for the collie lives on!  This year the Blackman's adopted Buck a senior collie.   David, Anna and Ashton took Buck and Scarlett to the Westchester Country Day School Change for Change event.  The student body, a little over 400 kids k-12, collected change for three charities in honor of three fellow student that passed away last fall.  The students raised over $3000.00 in change. Collie Rescue of the Carolinas will receive $1000.00 in honor of Lily from Westchester Country Day School!