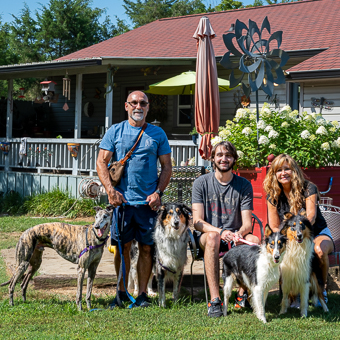 8/14/22: It is our turn to leave and we are joining the Davis Family. It was a long trip to our new house and we were very good in the car. We have two acres of fenced in property to run in and we are exploring every inch this morning. These are our new pals, Charlie the greyhound and Dee the pyre mix. They are showing us the ropes and let us know we have found the good life. Thanks everyone that helped us on our way to a wonderful home.
7/16/22: I'm the smartest one and learn very quickly. Starting to gain some weight and fill out a bit. I am doing great with the housetraining and learned crate training. Learning some basic commands and walking nicely on a leash. I'm great with the other dogs but no cats for me.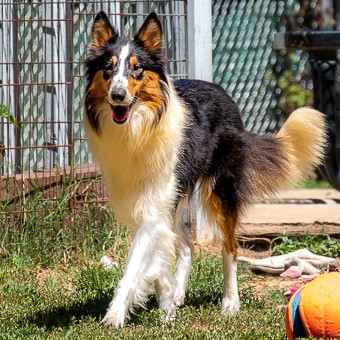 6/20/22: Nine month old female very underweight. My evaluation is in progress.