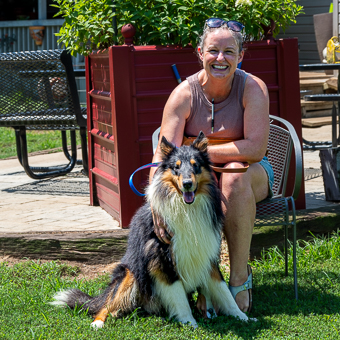 7/30/22: Janet came to take me home and now have my very own family. I am gaining weight with all the good food here and up to 33 pounds. I have had no accidents in the house and doing great with my leash walking. It is a bit tough getting use to all the new things here with that cat, the broom, chairs, ect. I am very much loved here and my family is very patient giving me time to adjust to the good life. Thanks everyone that helped me get to the rescue.
6/20/22; Nine month old male very underweight. My evaluation is in progress.
Thank you Sharon DeCheubel for donating toward my bath.